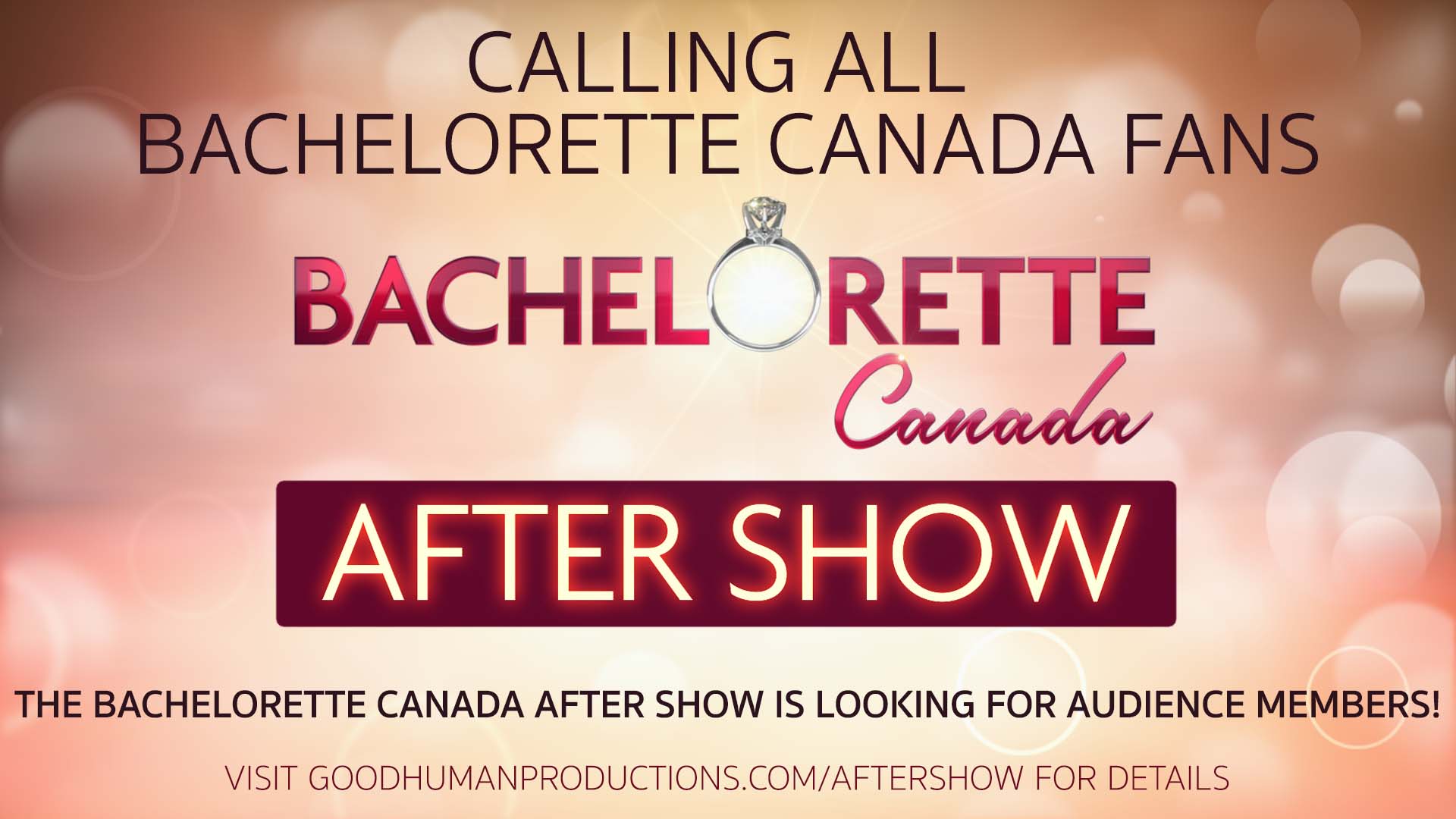 Live After Show Needs You in the Audience!
Calling all Bachelorette Canada Fans!
Do you love talking about all things Bachelorette?
Would you like to join celebs and popular Bachelors & Bachelorettes as they dish about the first season of The Bachelorette Canada?
If so, you could be an audience member for one of our exclusive
LIVE Bachelorette Canada After Show tapings!
Bachelorette Canada After Show tapings take place on the following dates:
Tuesday, Sept 13
Tuesday, Sept 20
Tuesday, Sept 27
Tuesday, Oct 4
Tuesday, Oct 11
Tuesday, Oct 18
Tuesday, Oct 25
Tuesday, Nov 1
Tuesday, Nov 8
 Additional Details:
- Filming takes place in downtown Vancouver, BC
– Audience members must be over the age of majority in BC (19+);
– Audience members must be available from approximately 4:30PM to 8:00PM on show night to screen the episode before taping;
Being in the audience is a fun and exciting experience.
There are snacks and great prize giveaways for our awesome audience!
To submit your name for tickets please email audience@goodhumanproductions.com with your:
- Full Names of you and everyone in your party
- Mobile Phone Number
- Contact Email
- Preferred Taping Date
- Number of Tickets
THE FINE PRINT:
We can't guarantee all applicants will receive tickets as they are given out on a first come, first served basis. Everyone will be asked to present a valid government issue PHOTO ID at check in.